Kochi Core Center (KCC) is located in Monobe campus of the Kochi University, Nankoku City, Kochi Prefecture.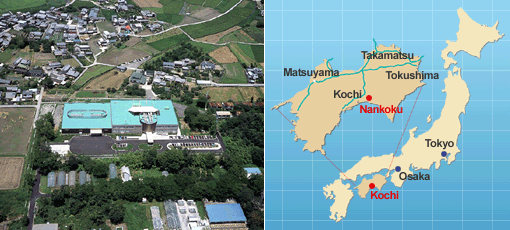 Kochi Core Center is a research facility jointly managed by the Kochi University and Japan Agency for Marine-Earth Science and Technology. The two institutions are promoting research with common goals, and jointly managing the facilities and research apparatus.
This facility has the leading-edge instruments for scientific analyses and reefers for storing core samples. The core samples can be used for basic to applied research by any researchers in the world.
We make best use of these facilities and equipment, and aim at becoming a core base for research in drilling science through promotion of research in earth system science and human resource development of young researchers.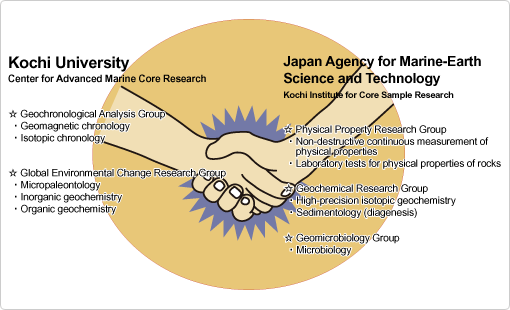 | | |
| --- | --- |
| April, 2003 | Establishment of the Center for Advanced Marine Core Research, Kochi University |
| April, 2004 | Beginning of joint management with Independent Administrative Institution, Japan Agency for Marine-Earth Science and Technology (JAMSTEC) |
| October, 2005 | Establishment of Kochi Institute for Core Sample Research, JAMSTEC |
| June, 2006 | Adoption of a common name (nickname), "Kochi Core Center, KU/JAMSTEC" |
| September, 2007 | Beginning of full-scale activities as core curation facility, one of the world's three major core repositories in Integrated Ocean Drilling Program (IODP) |